Be More. Be Molina.
Our mission is simple – deliver effective, reliable and affordable health care to those who need it most. But we can't do it alone. We need people like you. Join us and help improve the lives and well-being of our members while positively impacting the communities we live in and serve.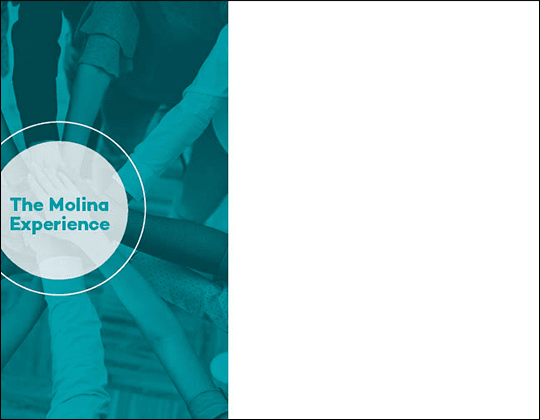 Intellectually stimulated

The work you do every day is challenging and important. You are empowered to make a difference and supported to develop new skills and grow with Molina throughout your career.

Emotionally fulfilled

We are an organization that makes a real difference in the lives of our members. Every day we have the opportunity – the privilege – to improve the health and lives of the people we serve.

Financially rewarded

We care about you, your family, and your future. We provide a comprehensive total rewards program not only focused on your financial wellbeing, but your physical, emotional, and social needs as well.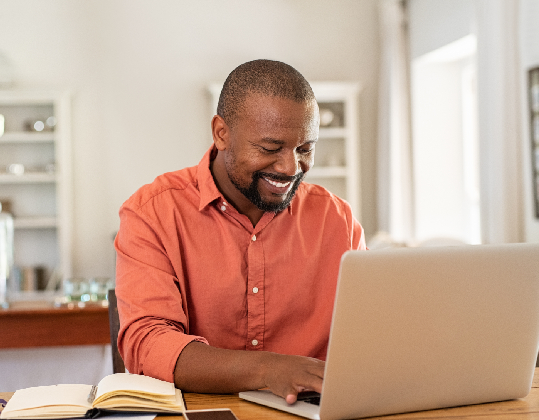 100% Remote Work
100% remote work is now an essential element in Molina's Workplace Modernization strategy. We have adopted a permanent remote work model for nearly all 14,000 employees.
We are committed to making sure that our employees have the technology tools and support to be successful in a remote work environment!
Explore Our Jobs Nationwide
Click on a highlighted state to see all jobs available.
Molina is a great community to bring your best self and align with a culture that celebrates and embraces diversity, equity and inclusion, creating wins for everyone.
-Darrin Johnson, Plan President
I work for Molina because the Mission and Vision align with my core values and also I feel we treat our members and our employees like family! I love being a part of a family!
-Cindy W, Director of Care Management
Embracing diversity by changing the way we think and looking at all the decisions we make daily, only makes Molina stronger. I am proud to be a part of a company that is a leader in Diversity, Equity, and Inclusion.
-Jay Fathi, MD, Plan President